At the front and centre of the staging industry
Select Staging Concepts is an Australian-owned company that design and manufacture staging systems right here in Australia for the education, religious, corporate, hospitality and government sectors.
Dress your stage—view our product range now
Our Customers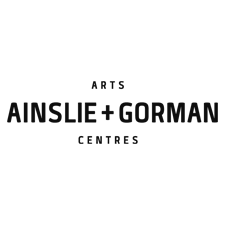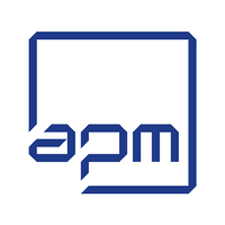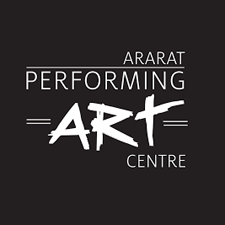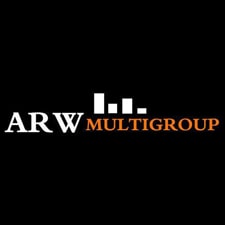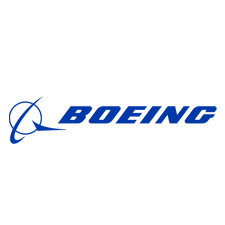 CUSTOM STAGING SOLUTIONS FOR
EVERY INDUSTRY
Education
Councils
Corporate
Architecture & Design
Hospitality
Entertainment
Community Groups
Fitness
Projects
"Wirreanda Secondary School Theatre is no longer just a dream."
Go to full case study
Whether you need a portable stage for your local footy club or a permanent stage for your school or church — we work with you to design exactly what you need. All our products are made in right here in Australia and come with up to 10 year warranties.
Products
Portable Solutions
Every Portable Staging Solution from Select Staging Concepts utilises our years of superior design and craftsmanship.
Permanent Solutions
We can apply our years of stage building experience to design and create a customised stage to your exact specifications.
Unique Solutions
Being totally Australian-Made and Owned, we have developed a range of unique solutions that suit the Australian market.
Select Staging Concepts
We Elevate You!
Select Staging Concepts is a trusted family owned Australian stage manufacturer. We are the leading specialists in the design, production, supply and installation of Permanent and Portable Staging Systems, Choir Risers and associated Stage product solutions.



Customer service is our major priority and at Select Staging Concepts we design and manufacture Stage Systems ideal for our diverse Australian entertainment, event, marketing and education industries.
Extend the capabilities of your existing stage or create new with our guaranteed Australian manufactured Stage designs
and systems.
Testimonials
We have found the stage to be a wonderful asset for our school events. The platforms are exceptionally sturdy, stable as well as providing a flexible approach for occasions requiring different configurations. We are extremely happy with them and would recommend them for both indoor and outdoor staging needs.
Steve Ringer, Cedars Christian College
As a very busy hospitality and functions venue, we had great need for portable, flexible staging that was quick to deliver and set by our, mostly female, staff. We found the perfect product for all of our needs in the DIVA Fold and Roll.  Thank you Select Concepts for your guidance, advice, supply and after sales support of the DIVA Fold and Roll Stages. We will be back for more products and will happily recommend your company to others seeking a truly portable, flexible and professional product for their business or establishment.
Michael Pratt, Sales and Marketing Manager Moama RSL Moama NSW
I must credit Select Concepts on their effort with the stages for these schools. You have been great throughout and a pleasure to deal with and your training yesterday was fantastic. The Quattro Stage System is very impressive! I will keep you on my contacts list for future project and I have recommended you to some of my colleagues. I look forward to working with you again in the future! Thanks again.
Graduate Builder
On behalf of the Yarra Valley Singers, this is just an email to say 'Thank-you' so much for our wonderful choir risers. As this is our 30th birthday year, they certainly have had a workout with many performance opportunities!! They pack up and transport easily and our choristers present beautifully while feeling safe and secure on such a solid construction!! We look forward to many more opportunities to make music on our Select Concept choir risers!!
Geraldine Fitzgerald, Yarra Valley Singers
I just want to express my deepest gratitude for the excellent product and outstanding service you provide! We received our set of choir risers three weeks after ordering, to the hour. The units came off the truck and went straight onto the stage for rehearsals. They work exactly as shown on the video and the students picked up the knack of moving them effortlessly on and off stage – we are indeed happy to have this addition to our brand new Performing Arts Centre. Thank you for the effort you made to meet our very tight deadline – it was a pleasure doing business with you.
Ruby Peinke, Wavell State High School Performing Arts/ EnglishTeacher
The stage arrived just in time for our graduation night and presentation day, thanks for getting it to us on time. It is beautifully made and very easy to put together. Ticks all the boxes and funding permitting we will get more at a later date. It was a pleasure to work with you and your company.
Graham Slarks, Millicent North Primary School
Select Staging Concepts recently provided the staging for our new outdoor venue and not only provided a great product but were at all times professional, courteous and easy to deal with.
The Malthouse Theatre, Victoria
Select Staging Concepts recently supplied portable staging for our church in Maylands, WA. From day one of simply enquiring about their product, to the day the stage was delivered to our door, the customer service was EXCELLENT! Our main contact was a woman named Leonie and she was extremely helpful, friendly, and patient with all the questions we had. Throughout the process, we asked for different scenarios and each time she was more than willing to provide a new quote. Top notch service.
And as far as the product goes, very impressed with the stage. We purchased the QUATTRO model. Very easy to assembled and very professionally made.
I strongly recommend this company for staging solutions
Ronnie Fung, Maylands Church of Christ
I highly recommend Select Staging Concepts!  I recently ordered and received rises for our university theatre – and the process was fantastic from beginning to end. The staff were so helpful and prompt and the order was completed in record time – in time for our university performances.  Our Theatre and Performance Program will definitely be returning to this company in the future.
Dr Jo Loth, Lecturer in Theatre and Performance , University of the Sunshine Coast
Top